The farm has sheep, pigs, cows, hens, ducks, geese and chickens in the nearby fields. At various times of the year there are also lambs, piglets and calves.
Visitors and children are welcome to take part in daily farm activities. Enjoy the peaceful haven that we have lovingly created; the richness of character and above all our hospitality.
Families, individual and people on business from all over the world comment favourably on the quality and peacefulness of Uppergate Farm.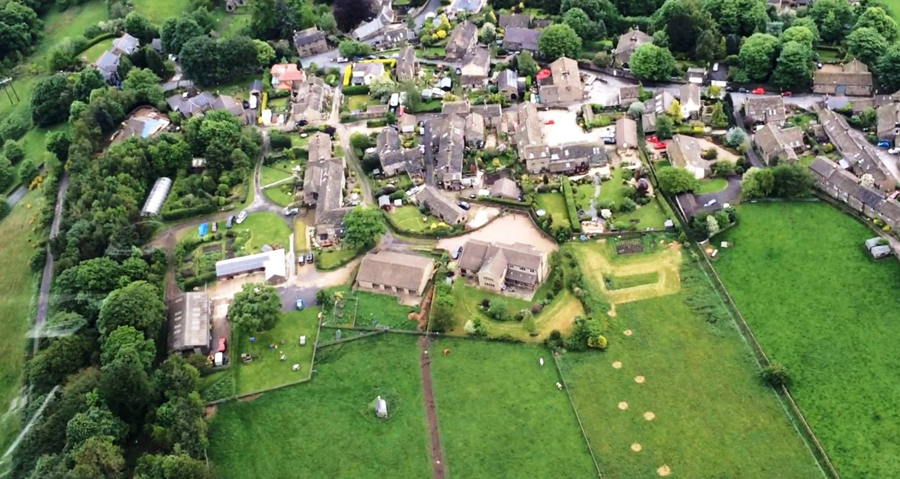 Uppergate Farm, the cottages, the pool and the start of the fields and woodland can be seen in the foreground of this aerial picture of Hepworth village