December 2021
A Happy Christmas to all our guests and readers and let's all hope that 2022 is a year to remember – for all the best reasons!! Hepworth is a lovely place to be at any time of the year but especially so at Christmas with lights, brass bands, festive cheer and carol services.
The end of November brought a snowy weekend and some of our glamping couples made the most of it!!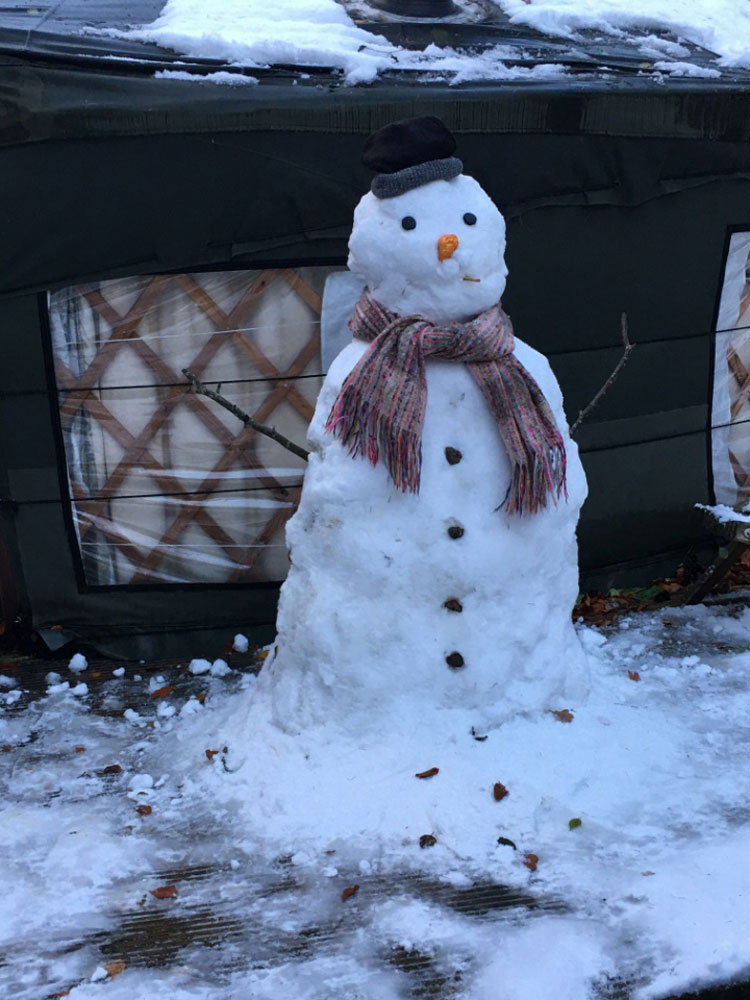 A kind guest crocheted some Christmas decorations during a recent stay in Grove Farm Cottage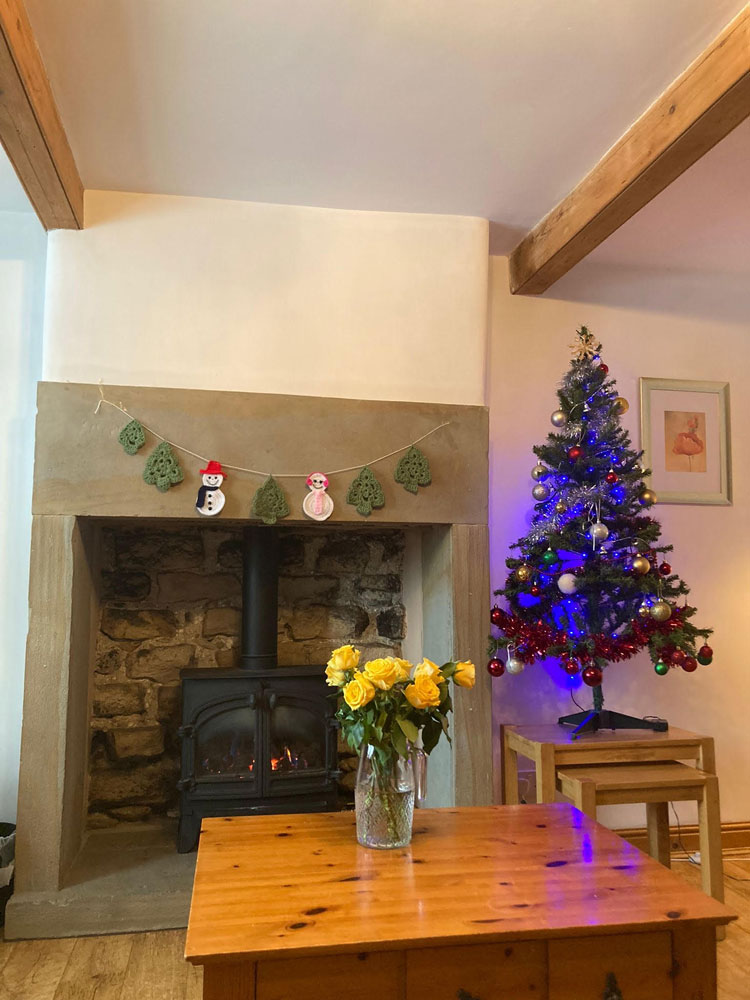 Bookings are flowing in for 2022 – prices and availability can be seen on book now.
More good news: we now have 6 local places that you can walk to for a drink and refreshments – check them out
The Butchers Arms a 5 minute walk See pictures below
The White Horse Inn a 10- 15 minute walk
The Red Lion Inn a 10 -15 minute walk
Brooklands Nurseries a 20 – 30 minute walk
The Olive Tree Bistro Cafe a 20 – 30 minute walk
The Boshaw Trout – a 30 minute walk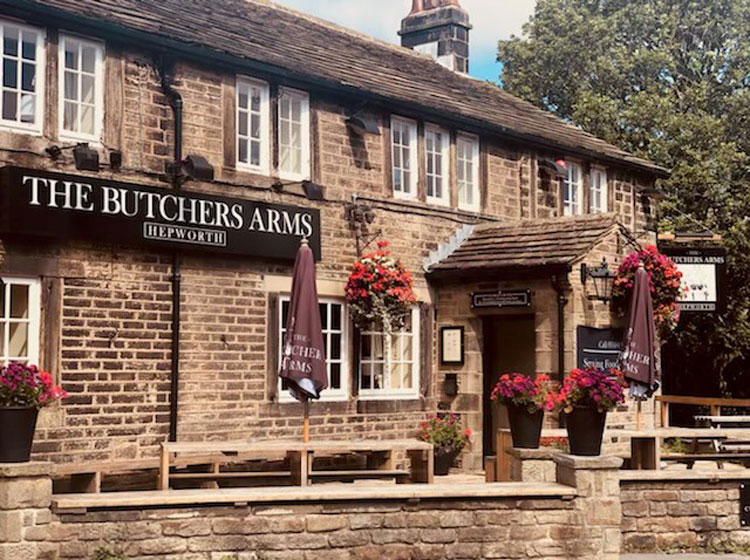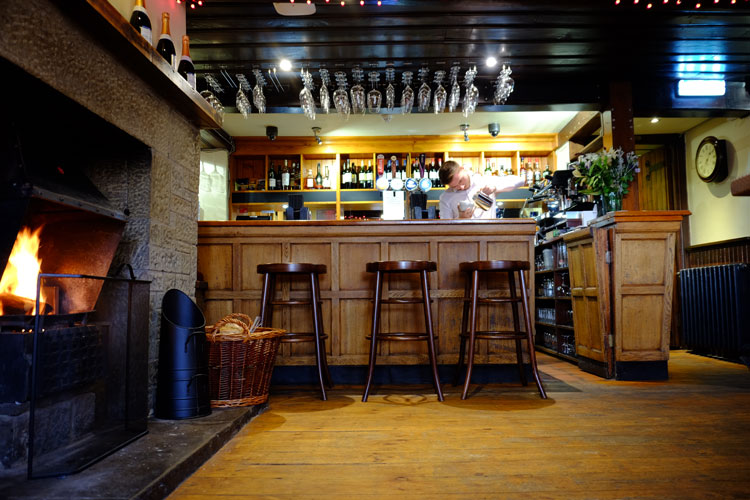 Plus on the things to do section you will find a whole host of suggested places to visit. Two families who stayed with us in October listed where they had been: on the farm – egg collecting and animal feeding, in the pool and the play shed. Off the farm: Cliffe House play area and nature trails; Holly Hagg Alpacas; Endcliffe Park Sheffield; Lotherton Hall; Wentworth Hall, gardens and castle; The Emergency Service Museum, The Butchers Arms; Ye Olde Mustard Pot; Ribble Cafe; Scholes Chippy; Bella Pizza; Blacker Hall Farm Shop; Yorkshire Wildlife Park; The National Coal Mining Museum, Kirklees Light Steam Railway.
Busy people!! But of course many guests stay on the farm and enjoy the woodland, fields and village walks on the doorstep. It's your choice.
---